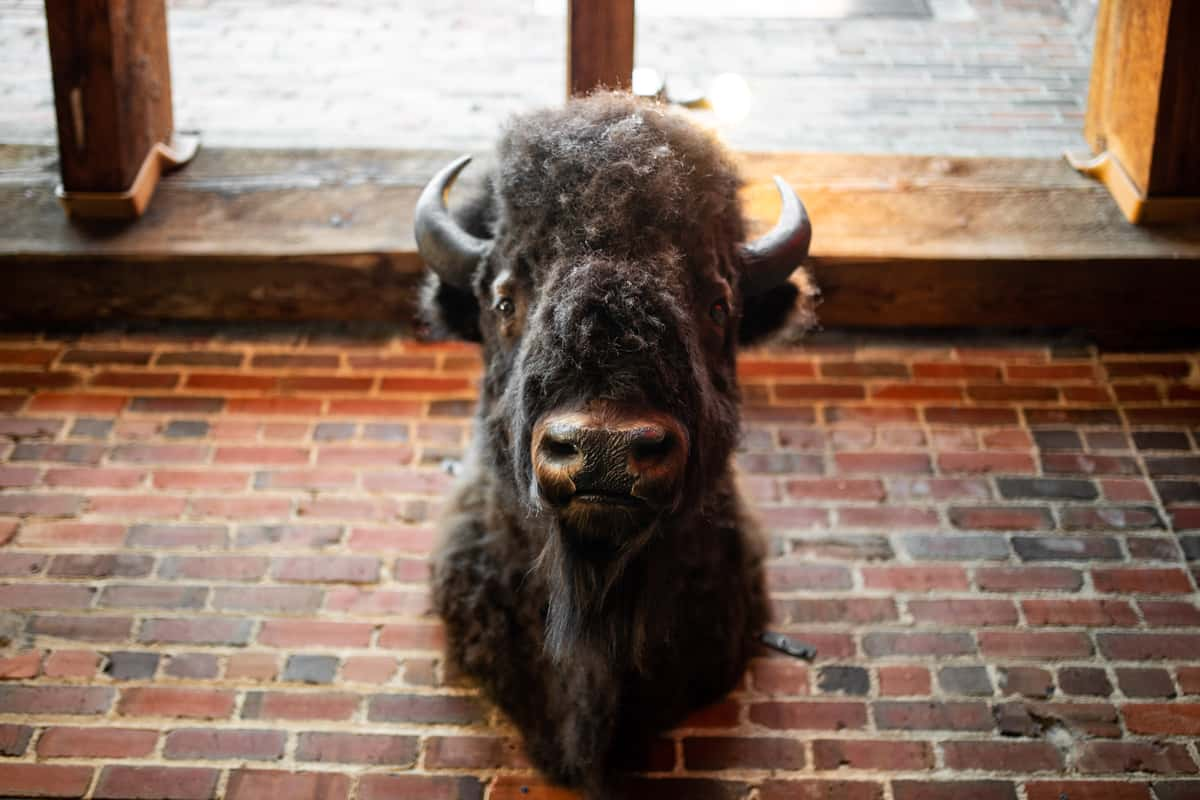 Trivia Night at Blake Street Tavern
Trivia Night at Blake Street Tavern
Blake Street Tavern is hosting trivia on Tuesday nights in the Underground Social!
Alex Guse of Pub Trivia Nerds will host our weekly Tuesday night Trivia in downtown Denver. Tuesday night Trivia starts at 6:30 pm in our Social Underground downstairs starting January 4, 2022! Beat the summer heat and stop by Blake Street Tavern for a fun-filled evening of trivia. Get a drink from outstanding bartenders Brie and Blake while you play!
Have you never been to a Trivia Night before? Then you're missing out. You don't have to be an expert to play — you and your friends can put your heads together to come up with the right answer. If you want to experience the most exciting trivia contest in Denver, come on down to Blake Street Tavern. With your hilarious host, Alex Guse!
Grab Your Friends for a Fun Night
Our Trivia Nights allow teams, which makes them the perfect opportunity to get together with friends. All you have to do is come up with a funny team name, and you're good to go.
Does your inner circle like competition? You're welcome to split into smaller groups or even go solo. Whatever your style, all participants are sure to have a great night.
Answer Questions on a Variety of Topics
Team Trivia has 1000's of questions so you don't have to worry about recycled questions. With so many new topics, you're also sure to find one you know well.
Even if you're not an expert on the current theme, one of your friends could be. With rotating topics, everyone has a chance to shine — and win. You may even pick up some interesting tidbits to impress guests at parties.
Enjoy Great Food and Refreshing Beverages
While you're puzzling over questions, you can chow down on delicious food. We've got a few favorites for you to try out:
Green Chile
Blake Street Nachos
Mac-n-Cheese Skillet
Tavern Burger
You can order your own entree or share appetizers with your team while you battle other patrons for a shot at the trivia crown. And of course, what's a tavern visit without an ice-cold beer?
Enjoy the drink specials and awesome prizes provided by Avery Brewing Company!
Compete for Cool Prizes
While bragging rights are certainly worth fighting for, we know that expert knowledge (or guessing skills) deserves real compensation. We offer a variety of awesome beer themed prizes to each night's winning team:
Sweaters
Magnets
T-Shirts
Hats
Don't forget to wear your swag to the next Trivia Night; what better way to intimidate the competition than to remind everyone of your past victories?
Experience the Welcoming, Lively Atmosphere
Many bars have Trivia Nights, so why choose Blake Street Tavern for your weekly hang out? Because there's no place quite like it.
As a sports bar, we've got you covered for games. There are flat screen, high definition TVs visible from every angle, and we cover a variety of sports events, including baseball games and football championships.
Want something fun to do after dinner? You can head down to our lower floor, the Underground Social. Here you can play arcade games, order a few drinks, and brag about your most recent win.
Make Tuesday Your Night Out
Trivia Night is held every Tuesday and starts at 7 p.m., making it just right for dinner or drinks. You can park for free in our lots, so don't worry about finding a spot downtown. As of January 4, 2022, you can join our host Alex for the ultimate weeknight fun.
Excited for downtown Denver trivia? Stop by Blake Street Tavern for a great night of questions and the best food and drinks in Denver. We're not just a sports bar — we're THE sports bar. To learn about our specials or to reserve event space, give us a call at 303-675-0505 or check our specials out online today!
Image Credit: Shutterstock By MisterStock